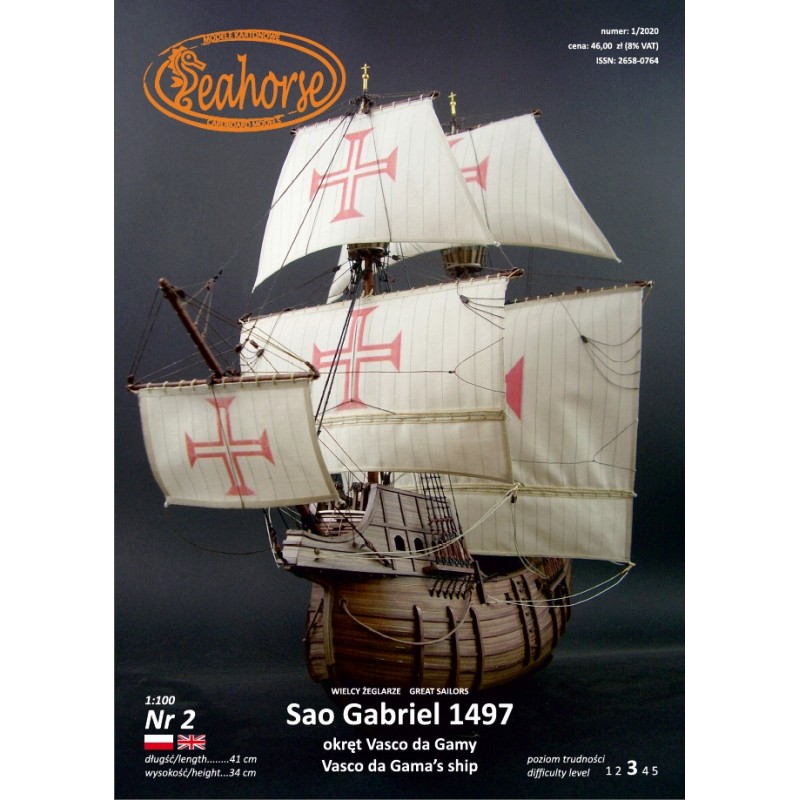  
Set of "Sao Gabriel"
Model and set of all available accessories.
The kit includes:
- Sao Gabriel model for cutting and gluing
- laser cut frames and coverage of the hull
- laser cut details (beams, launch, battens, etc.)
- a set of sails printed on canvas
- a set of blocks (164 pcs) and deadeyes (86 pcs)
!!! Buying everything in the set you save 50 PLN (~11,50 euro)!!!
Data sheet
scale

difficulty level